As cliche as it sounds, I can't believe that this year is almost over. There's about one more week left in December and then it's goodbye 2014 and hello 2015. I always say this every year but this year went by pretty quick. However with the year winding down, it is the perfect time to talk about my favorite beauty products of the year as well as the worst. Let's be honest, not every product that us beauty lovers buy are must haves, there are some that won't make the cut. When I was creating this list, I didn't think I would have any products that would make it on the worst list. But the more I thought about it, the more I realized that I do have some. I also teamed up with my favorite beauty bloggers Diane from Style Context, Monica from Jersey Girl, Texan Heart and El from The Beauty Isle to find out what their best/worst products of 2014 are. Be sure to check out their picks! With that said, without further ado here's my best and worst beauty products for the year.
The Best:

Kat von D Everlasting Liquid Lipsticks:
I absolutely love love love these lipsticks by KVD. I technically own four of them but when I bought Backstage Bambi that was an older formula she used which was okay. However, when I found out she was reformulating these I was very excited to try them out. This new formula is way better than the old one. I bought three and will be adding a few more to my collection! I reviewed these a few months ago and you guys can read the in depth review here.

Urban Decay Vice 3 Palette:
Lots of beauty lovers rave about the Naked collection from Urban Decay and will buy all three palettes, but I'm more of a Vice palette collector. So when I found out that Urban Decay released the third installment in their Vice palette series, I had to go out and get it. This is my favorite palette out of all three! I love the colors and of course the pigmentation. I also wrote a full in depth review on this palette which you can read here.

Makeup Geek Eyeshadows and Pigments:

I try to not fall into the hype of products because some of these beauty vloggers are paid to say they love an item even though it probably is crappy. But these shadows and pigments from Makeup Geek are worth the hype. I only own four shadows (Mocha, Envy, Bitten and Cocoa Bear) and one pigment (Utopia) and I cannot wait to get more! These eyeshadow and pigments are very comparable to MAC shadows but half the price. Makeup Geek eyeshadow refill pans are only $5.99, while a shadow refill from MAC is $12. The pigments are only $6.99, while MAC pigments are three times that amount. Even though MG is inexpensive, her shadows are so pigmented. I don't think I'm going to buy a MAC shadow again.

Ardency Inn Modster Manuka Honey Enriched Pigments in Copper: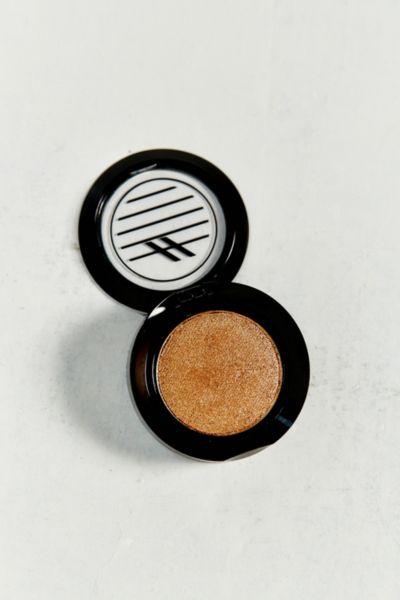 Omg! The pigmentation on this shadow is ah-mazing! Definitely a must have for all my gals (and guys) who love copper shades with a metallic finish. It can be costly but it's worth the price. I will be adding more to my collection for sure!


Anastasia Beverly Hills Amrezy Palette:



Anastasia has some very good brow products but this year the makeup line proved that they can make great eyeshadows too. This collaboration with IG/makeup guru Amrezy is probably my favorite palette that they came out with. I mentioned this palette in my fall essentials post because it's a palette that everyone should own. The shadows are very buttery and pigmented. The palette has lots of neutrals but has three colorful shades that will add a pop of color to your look. Unfortunately this palette is sold out everywhere. But, Anastasia has recently released individual eyeshadows so you can stop having skipper's remorse over the palette.

Makeup Forever HD Foundation:
I am on a journey to find a HG foundation and I think I might have found it. There's a reason a lot people in the beauty community rave about this foundation. The Makeup Forever HD foundation is a medium to full coverage foundation that has a matte finish to it. The best thing about it is how it photographs. It is very selfie friendly. You can take a picture with the flash on and your face won't develop the ever so dreaded white cast. Plus the foundation feels very light on the face that it feels like you aren't wearing anything. I love how my skin looks when wearing it.


Becca Ever-Matte Poreless Priming Perfector Primer:

This primer from Becca cosmetics is my holy grail primer for the summertime! It is perfect for my oily girls because it sucks the oils up. I mean nothing will keep your oils from coming through but it does minimize it from happening. I have combination skin but in the summer when it's really humid out, I feel as though my makeup is melting off but when I put this primer on my face isn't a greaseball. Even though it's winter, I still put it on my t-zone so that it keeps the oils at bay. The only con I have is that once you put it on, it can leave dry patches on your face but foundation covers it up flawlessly.

MAC Pro Long Wear Concealer:
This concealer is so good that I don't want to try any other brand because I feel like it won't measure up. I love this stuff. I use it all the time as a under eye highlight and it does not crease. Also, the coverage is amazing! It's not watery like some concealers. I have heard of some women buying the concealer that matches their skin tone and uses it as a foundation because the coverage is that great. All you need is one pump and it will last you a very long time.

The Worst:

Benefit They're Real! Eyeliner:

I definitely got caught up in the hype with this one. I did do an in-depth review on this eyeliner and I enjoyed the product. However I have played with the product more and I do not like it. It is a very over-hyped product. I tend to reach for other products to do my wing liner because I do not like it. The idea behind the liner was great but I feel as though there are things that Benefit needs to improve on. They're Real! Eyeliner is one of those products that I will try but will not buy again.

The Balm Cosmetics Bahama Mama Bronzer:

I love The Balm cosmetics! However the Bahama Mama bronzer looks very muddy on me. Maybe it's because I don't know much about finding the right bronzer to contour with, but even as a bronzer I hate it. I have seen lots of reviews on it and lots of people love this product, but for me its a pass.
There you guys have it! This list was a bit long but I bought so many products this year and had to share with you guys my some of my thoughts. Don't forget to check out Diane, Monia and El's post as well and see what their favorite/worst products of the year. I definitely have a whole bunch of beauty reviews coming up in the new year that I can't wait to share with you guys!
What was your favorite/worst products of 2014?
xoxo,
Simone Danielle