Happy December!! I hope everyone had a great Thanksgiving and safe Black Friday. Time is surely flying by and in a few short weeks it will be Christmas and then it will be 2015. Sheesh, where did the time go? Since there are only 22 shopping days until Christmas (one of my favorite holidays), I will be doing many holiday gift guides if you are a little unsure about what to get for the loved ones in your lives.

I did a few last year and I enjoyed creating them so I decided to make some this year. For my first gift guide as you can see from the title is for the people who have a fashion blogger in their life. Fashion bloggers mainly get things gifted to them from many different brands and they buy lots of the clothes/accessories you see them wearing, which makes buying a gift hard at times. I'm participating in a Secret Santa with some of my blogging buddies and I don't even know what to buy. Thankfully, I came up with a few ideas for the blogger in your life. And if any of my friends are reading this and planning to get me something this Christmas, this can be your guide. Haha.
1. Anker 2nd Gen Astro Mini Portable External Battery Charger, $20.00 at Amazon.




I found out about this gem from my blogger friend Heather for Fashionista NY Girl. Every time we met up during fashion week, she would take out her charger and give her phone some juice, while I'm running around trying to find an outlet. This charger comes in handy when you are running low on battery power and not around a Starbucks. Plus its small so it can fit into a small bag or clutch perfectly and you don't have to drag your bulky charger with you.

2. Erin Condren Custom Life Planner, $50.00 at Erin Condren.




Most bloggers use a planner to plan out their editorial calender for the year and write down things that need to be completed outside of their blog. Erin Condren has lots of cute planners and you can customize them to your liking.

3. The Mini A Satchel, $165.00 at Kate Spade Saturday.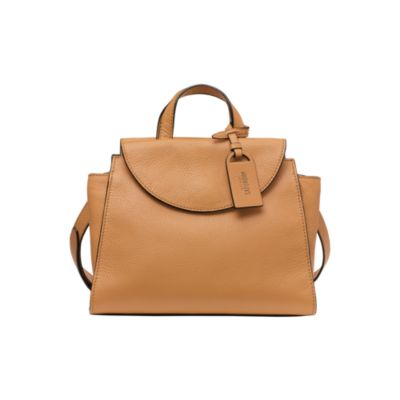 What fashion blogger doesn't like Kate Spade? Come on, this woman makes the cutest bags. This little cutie comes in array of colors and can fit everything a blogger might need when they are on the go like an iPad, camera, etc. It can be a bit pricey but if you sign up to receive emails from Kate Spade, you will receive 15% off your order, which is better than paying full price.

4. Miss Dior Eau de Toilette, $75.00 at Bloomingdale's.





A woman can never have too many perfumes. Buying perfumes can be a little tricky however Miss Dior smells sooooo good. If the fashion blogger in your life likes the smell of flowers than this perfume will be perfect for her to spray on when she attends events.
5. The Woman I Wanted to Be by Diane von Furstenberg, $21.00 at Matchesfashion.com.

Another designer that fashion bloggers love. So why not gift them with a book about how DVF started her company from the ground up. I think this would a great gift for a blogger who is looking to break into the fashion industry or wants a little bit of inspiration.

6. Selfie Stick, $19.90 at Windsorstore.com.
Who doesn't want a selfie stick? This is perfect for those blogger meetups where instead of taking hundreds of pics trying to get everyone in the frame, you can easily fit everyone in the picture. Plus it makes your selfies look a little cooler.

7. Frends Ella Rose Gold & White Headphones, $49.95 at Frends.



These are good for the blogger on the go and the gold detailing makes a perfect accessory to any OOTD. Also, these are perfect for the blogger (like myself) who are not fans of over the ear headphones.
8. Baublebar Threaded Jurassic Collar, $44.00 at Baublebar.



Fashion bloggers live for statement jewelry, whether its a necklace, earring…whatever. This beauty from
Baublebar
is gorgeous! It's the perfect statement piece to any outfit and it's inexpensive. This collar comes in array of colors and in silver as well.
9. Anthropologie Ladder Fringe Scarf, $68.00 at Anthropologie.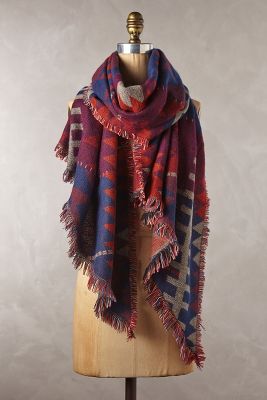 The newest fall/winter trend that's sweeping the blogosphere are blanket scarves. This would be a good gift for the blogger who is into accessories and amping up their outerwear. Plus this scarf would be able to protect them from the cold as well.

10. Nars Audacious Lipstick in Fanny, $32.00 at Sephora.
Like perfumes, a woman can never have too many lipsticks. This gift is for the blogger who wants to dabble in beauty and is tried of wearing the same red lipstick over and over again, Instead of wearing a red lippie, they can try a hot pink lipstick like the one above or a different color. The Nars Audacious line has 32 beautiful shades that you can pick from. Just try to not pick a red lipstick.
What would you buy for the fashion blogger in your life? Is it anything that I listed above?
xoxo,
Simone Danielle